Welcome to the vibrant culinary scene of Philadelphia, where a diverse range of cuisines from around the world can be found. In this article, we will delve into the rich and flavorful world of Polish cuisine and explore the delightful Polish restaurants that grace the streets of Philadelphia. Polish cuisine, with its hearty and comforting dishes, has gained popularity among locals and visitors alike, offering a unique dining experience that is sure to satisfy even the most discerning palates.
Polish cuisine, like many others, has its roots in a larger culinary tradition. Two other cuisines that share a common ancestry with Polish cuisine are Ukrainian and Russian. While these cuisines may have similarities in terms of ingredients and cooking techniques, they also have distinct characteristics that set them apart. Ukrainian cuisine, for example, often incorporates more vegetables and herbs, resulting in lighter and fresher flavors. Russian cuisine, on the other hand, tends to feature more preserved and pickled ingredients, creating a unique blend of sweet, sour, and savory flavors. Despite these differences, all three cuisines showcase a love for hearty and comforting dishes that are deeply rooted in their shared history.
As you embark on a culinary journey through the Polish restaurants of Philadelphia, prepare to be transported to the heart of Eastern Europe. Polish cuisine is renowned for its emphasis on simple, yet robust flavors, and its generous use of ingredients such as potatoes, cabbage, and various meats. From traditional pierogis, stuffed with a variety of fillings, to flavorful sausages and stews, Polish restaurants in Philadelphia offer a wide array of dishes that will tantalize your taste buds and leave you craving for more.
In this article, we will explore some of the best Polish restaurants in Philadelphia, highlighting their unique offerings, cozy ambiance, and the warm hospitality that accompanies every meal. Whether you are a seasoned fan of Polish cuisine or a curious food enthusiast looking to expand your culinary horizons, these restaurants are sure to provide an authentic and memorable dining experience. So, join us as we uncover the hidden gems of Philadelphia's Polish culinary scene and discover the flavors that have been delighting locals and visitors for generations.
M & M Restaurant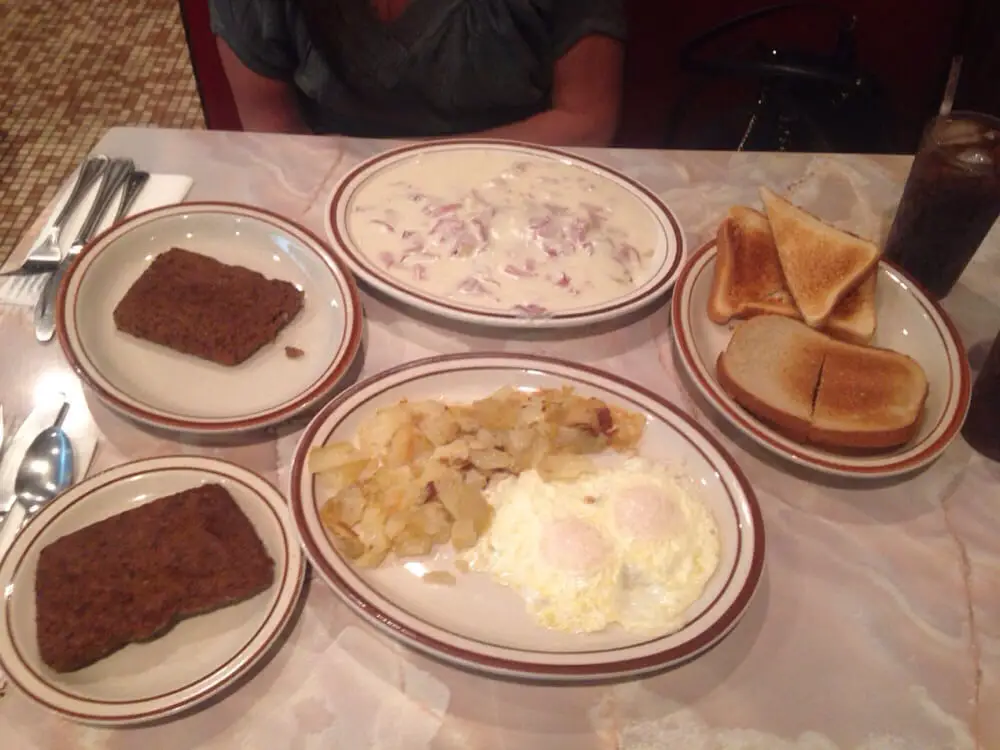 2736 E Allegheny Ave Philadelphia
(215) 423-4990
M & M Restaurant Menu
M & M Restaurant is a beloved establishment that has been a staple in the community for many years. Generations of families have frequented this restaurant, creating lasting memories and traditions. Despite facing challenges, such as the impact of COVID-19, M & M Restaurant continues to provide exceptional food and service.
One reviewer expressed their disappointment in the reduced menu, attributing it to the difficult times the restaurant has faced. However, they still praised the delicious dishes that they were able to enjoy. The borscht soup, cabbage and vegetable, pierogi, cream dried beef, pork and kraut, mashed potatoes, chicken cutlets, and pork chops were all mentioned as standout options. Even though the reviewer mentioned that there was no soup available on their recent visit, they still found the overall experience to be awesome.
Another reviewer highlighted the quality of the food and the cleanliness of the restaurant. However, they expressed concern about the prices, feeling that they were too high for a breakfast meal. While acknowledging the financial strain, it is important to note that the reviewer still recognized the deliciousness of the food and the pleasant ambiance of the restaurant.
M & M Restaurant is a place where families and friends can come together to enjoy a satisfying meal. The dedication of the husband and wife team who run the restaurant is evident in the flavors and attention to detail in each dish. While the reduced menu may be a temporary adjustment, the core offerings continue to impress. The warm and inviting atmosphere, coupled with the mouthwatering food, make M & M Restaurant a must-visit destination. Although prices may be a concern for some, the overall experience and quality of the food make it worth every penny.
The Pierogie Kitchen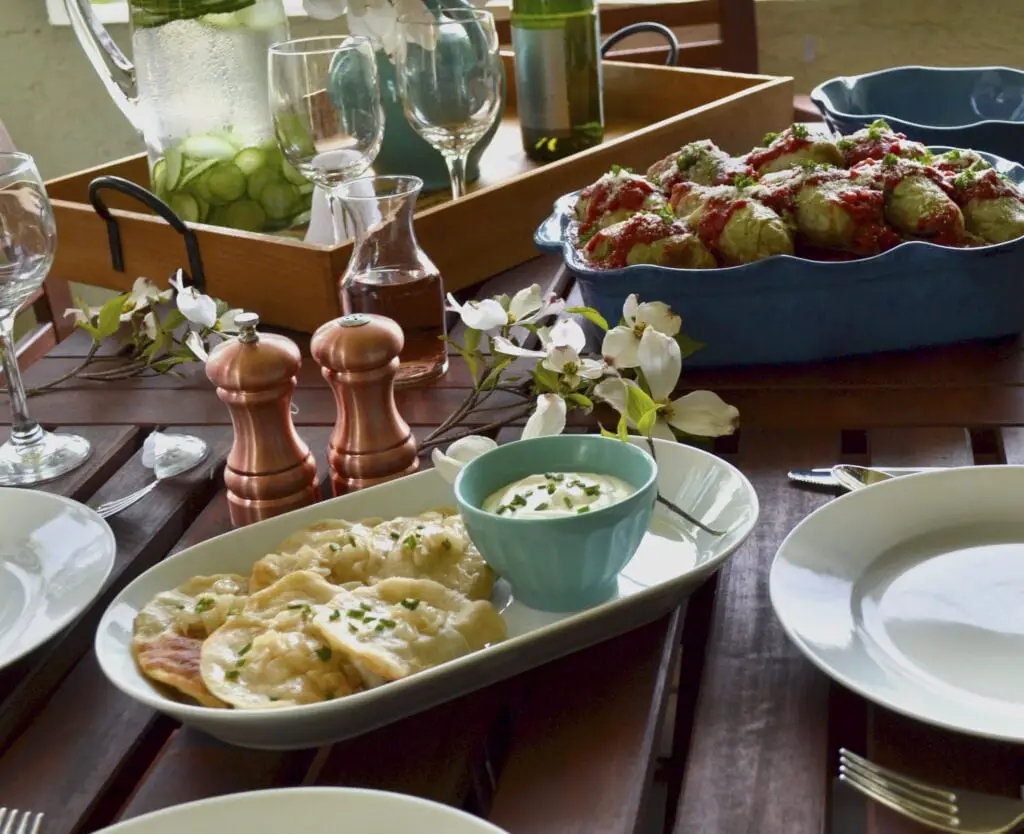 648 Roxborough Ave Philadelphia
(215) 483-5301
The Pierogie Kitchen Menu
The Pierogie Kitchen is a hidden gem that is definitely worth the trip. With a wide variety of options, you'll be sure to find something that suits your taste buds. The only downside is that they tend to sell out quickly, so it's best to call ahead and secure your order. Don't worry about parking though, as there is plenty of on-street parking available.
The staff at The Pierogie Kitchen are friendly, patient, and accommodating. They offer both cooked and frozen pierogies, giving you the option to enjoy them right away or save them for later. While there is no eat-in option, they do have a few tables outside where you can enjoy your meal.
Now, let's talk about the star of the show – the pierogies themselves. The sweet potato, pumpkin, cheesesteak, potato/cheddar, and buffalo chicken pierogies are all incredibly delicious. Each one is bursting with flavor and will leave you wanting more. Trust me, you'll be planning your next visit before you even finish your meal.
Even though there were a few negative reviews, it's important to note that everyone's experience can vary. Some reviewers mentioned that they were out of certain pierogies or side dishes, but that didn't stop them from enjoying their meal. Others found the pierogies to be a bit bland or greasy, but still appreciated the friendly service.
Overall, The Pierogie Kitchen is a must-visit for any pierogi lover. The extensive menu, friendly staff, and mouthwatering flavors make it a top-notch spot. Just make sure to plan ahead, arrive early, and be prepared to be blown away by the incredible selection of pierogies.
Polmart Polish Grocery Market
2712 E Allegheny Ave Philadelphia
(215) 291-9057
Polmart Polish Grocery Market is a hidden gem that will surely delight your taste buds and introduce you to the vibrant flavors of Polish cuisine. The first review raves about their kielbasa, and even though the reviewer's Polish wife usually prefers another place, Polmart's regular smoked kielbasa has won over this Welshman's heart. Described as moist, perfectly minced, herbed, and smoked, it is undoubtedly the best kielbasa around. The fact that it stays delicious even as leftovers is a testament to its exceptional quality. But Polmart doesn't stop at kielbasa; they also offer a wide range of other delectable dishes. The reviewer mentions finding farmers cheese and dried mushrooms, which are undoubtedly just a small taste of the culinary treasures that await you at this market.
In the second review, the reviewer highlights the inviting atmosphere of Polmart. It is not only a place that attracts Polish customers but also appeals to the average person on the street. The store's recent renovation has transformed it into a colorful and open space that beckons you to explore its offerings. One of the standout sections is the deli lunch meat, which is described as great. Imagine indulging in a variety of mouthwatering meats, each with its own unique flavor and texture. Additionally, Polmart boasts a selection of basic dry goods items, all in Polish. This presents an exciting opportunity to try something different and be pleasantly surprised by the flavors and tastes that await you.
While there may be minor areas for improvement, as mentioned in the first review, it is clear that Polmart Polish Grocery Market is a place that excels in delivering exceptional Polish cuisine. The positive experiences shared by these reviewers highlight the quality and authenticity of the dishes offered. Whether you are a Polish food enthusiast or simply someone looking to explore new flavors, Polmart is the perfect destination. So, don't hesitate to step into this inviting and vibrant market, where every corner whispers, "try me.
The Galley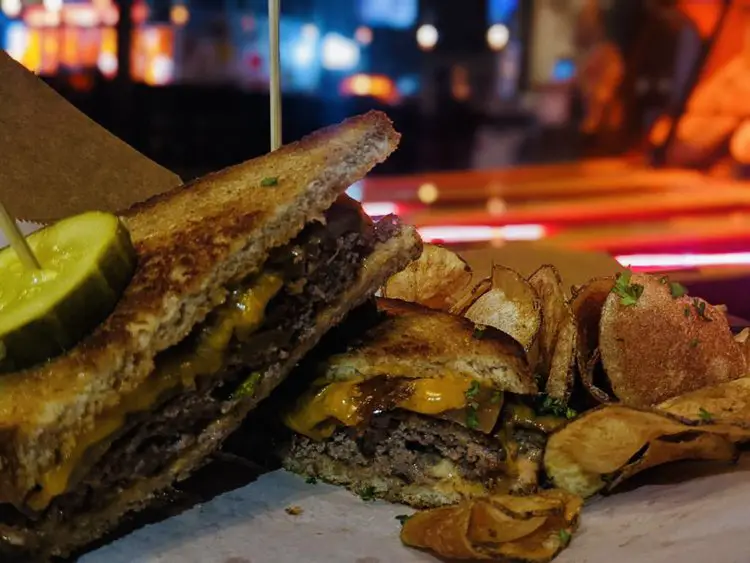 100 E. Girard Ave Philadelphia
(267) 761-8108
The Galley Menu
The Galley is an absolute gem of a restaurant that truly knows how to satisfy your taste buds. With an extensive menu featuring a variety of flavors, they have mastered the art of creating mouthwatering pierogies. Whether you're a fan of traditional flavors or looking to explore new and exciting combinations, The Galley has got you covered. From the moment you step foot in this cozy corner bar, you'll be greeted by a staff that exudes humility and modesty, making your dining experience all the more enjoyable.
One reviewer couldn't help but rave about the incredible food, particularly the fries that are simply to die for. The Galley's wings are also a must-try, perfectly complementing the array of pierogie flavors available. With each bite, you'll be transported to a world of culinary delight, leaving you wanting to recommend this place a million times over. Trust us, do yourself a favor and make a reservation at The Galley – you won't regret it.
Now, let's address a slightly less positive review. While it's unfortunate that the reviewer had to wait in line for 40 minutes, it's important to note that The Galley is a popular spot, especially during events like the perogie fest. Despite running out of pierogies, the staff did their best to accommodate the reviewer by offering the last 4 keilbasi. Although it took some time for the food to arrive, the wait was well worth it. The limited seating may have been a slight inconvenience, but it adds to the charm of this neighborhood bar.
In conclusion, The Galley is a hidden gem that will leave you craving more. With their delectable pierogies, mouthwatering fries, and friendly staff, this corner bar is a must-visit for any food enthusiast. Don't let the occasional wait or limited seating deter you from experiencing the incredible flavors that await you at The Galley.
Personal Recommendation
If you're looking for an exceptional culinary adventure in Philadelphia, I highly recommend exploring the Polish cuisine scene in the city. With a diverse array of delicious dishes and welcoming establishments, you'll find yourself immersed in the flavors of Eastern Europe.
Whether you choose to savor the hearty offerings at M & M Restaurant, embark on a pierogi journey at The Pierogie Kitchen, indulge in authentic Polish flavors at Polmart Polish Grocery Market, or experience the mouthwatering delights at The Galley, each of these establishments offers a unique and delightful experience that will leave you with a newfound appreciation for Polish cuisine. So, don't miss the chance to discover these hidden gems and the warm, flavorful world they have to offer. Your taste buds will thank you!
Conclusion
In conclusion, the vibrant culinary landscape of Philadelphia extends a warm invitation to explore the rich and flavorful world of Polish cuisine. The hidden gems we've uncovered in this article, including M & M Restaurant, The Pierogie Kitchen, Polmart Polish Grocery Market, and The Galley, promise an authentic and memorable dining experience. From traditional pierogis and mouthwatering kielbasa to the inviting atmosphere of Polmart and the diverse flavors of The Galley, these establishments showcase the heart and soul of Polish cuisine.
So, whether you're a seasoned fan of Polish dishes or a curious food enthusiast eager to expand your palate, be sure to venture into Philadelphia's Polish culinary scene. It's a journey that will introduce you to delightful flavors, comforting traditions, and the warm hospitality that has been enchanting both locals and visitors for generations. From the first bite to the last, your taste buds will be treated to an unforgettable experience, and you'll carry the memories of these culinary treasures with you long after your visit. So, don't hesitate to embark on this delightful journey and savor the deliciousness that awaits in the heart of the City of Brotherly Love.
For a deeper exploration of Philadelphia's culinary diversity and to discover even more popular cuisines in the city, check out our comprehensive guide "Philadelphia's Culinary Diversity: Exploring Popular Cuisines".